Join us in the school year 2023/2024
Kindergartens and schools
Every kindergarten and school that wishes to participate in our project can fill out the application.

Parents
Would you like your child to participate in an international 'Say Hello to the World' project? You can speak to your kindergarten teacher and inform her about us, or contact us. We will try to do our best to make it happen.
Year 2012/2013
First video call - Krško (Slovenia) & Kaunas (Lithuania)
23/08/2016 17:36:11
Children's thoughts (kindergarten Krško group Bees) about what the children of the world are like:
Some children are black,

Some have differently shaped eyes,

They sing different songs,

They speak in a language we don't understand.
When the children from Lithuania (Kaunas) learned that their new friends are from Slovenia, they immediately wanted to explore the world to see how far away they live. With the help of the globe and the lamp, they have looked up for Slovenia and Lithuania and conduct an experiment to discover, whether the Sun is shining in Slovenia at the same time as in Lithuania.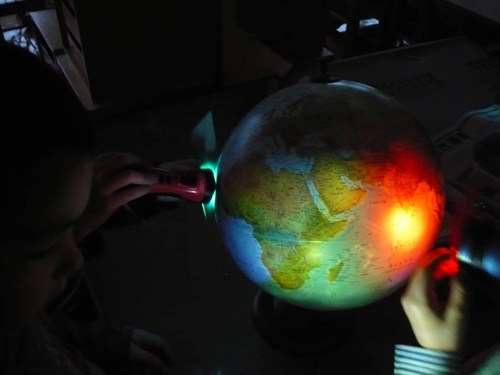 The children discussed with their teachers about what their new friends are like, what language they speak, if they are playing the same game as themselves, etc. When they've received photos of children they have studied the similarities and the differences and the children have learned that:
The children of the world are all alike,

That the children from Slovenia are happy, since they're smiling,

That Slovenian children have brown eyes as they mostly have blue eyes.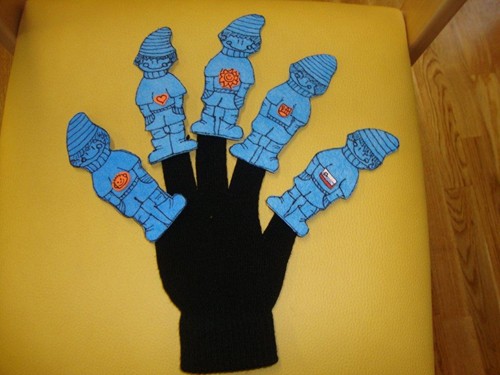 Since the children were so happy to receive the photos, they have decided to make something themselves. The children made palm prints in clay and sent them via mail to Slovenia.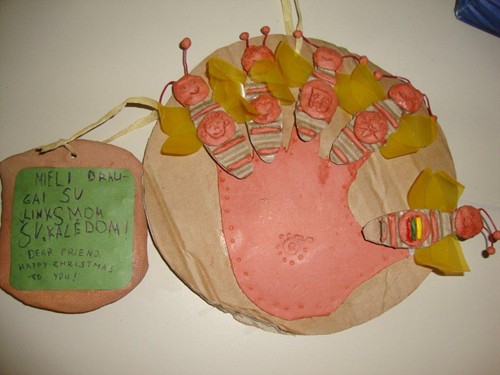 During the video call the children introduced themselves in English and they have also learned an English song.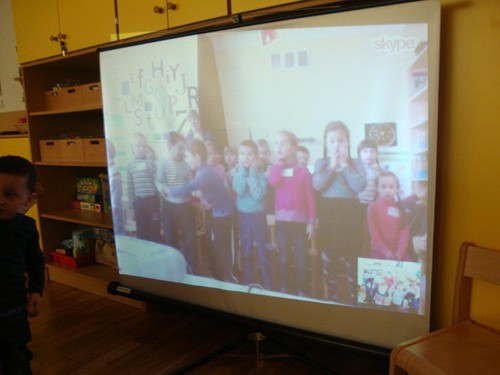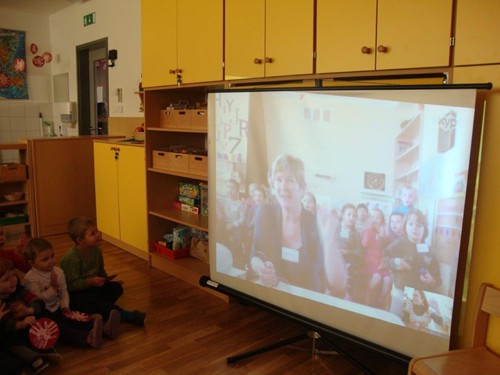 And what did the little travellers from Lithuania have to say? "It's nice to have friends from Europe!" :)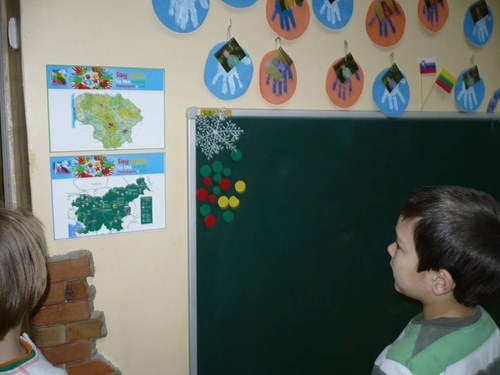 Tags: Say hello to the world, say hello, International project, kindergarten krško, Slovenia, kaunas, lithuania