Join us in the school year 2023/2024
Kindergartens and schools
Every kindergarten and school that wishes to participate in our project can fill out the application.

Parents
Would you like your child to participate in an international 'Say Hello to the World' project? You can speak to your kindergarten teacher and inform her about us, or contact us. We will try to do our best to make it happen.
Year 2012/2013
First video call - Krško (Slovenia) & Pagiriai (Lithuania)
23/08/2016 17:36:11
Children from Lithuania have informed us that they've met their new friends – the children from Krško. During the first video call they've enjoyed themselves tremendously. The children were especially excited about the gifts they have received and decided to arrange a special place in their kindergarten for our project.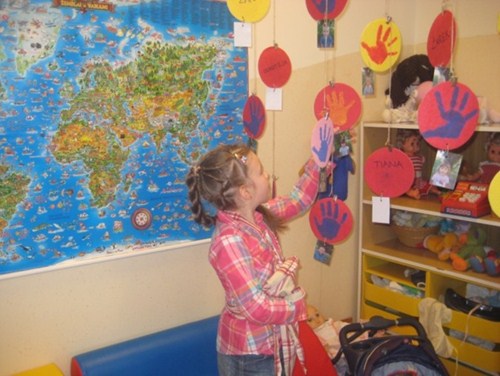 Before they got to know each other, they have explored the world – they've learned about the map and compared the two countries. They've tried to determine how far apart we are and wondered by what means of transportation would be possible to visit us. With the help of the encyclopaedia they were discovering the children of the world and learning about the differences and similarities. At the end they've made themselves out of paper and in such a way learned about their features.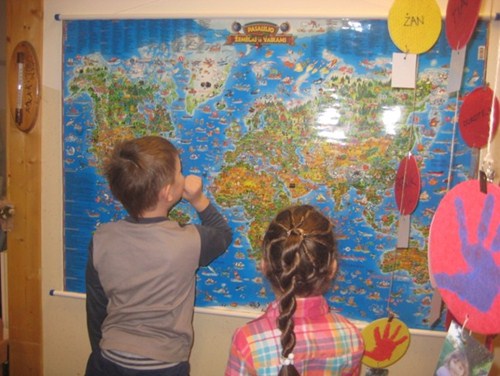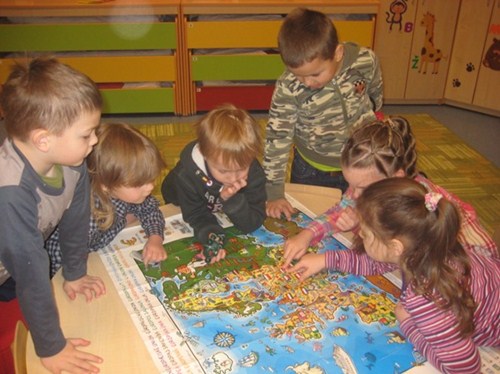 What have they learned? They've learned how we can send the mail all around the world, learned their first English words and got acquainted with the computer. And what is the most important? They've made the first step towards more tolerant world.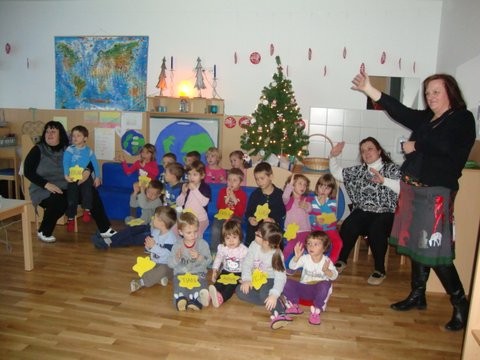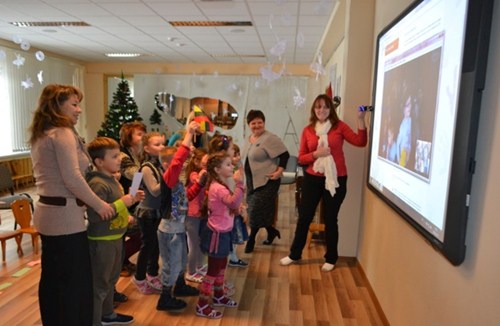 Tags: fini zavod radeče, Say Hello to the World, Say hello, Slovenia, kidergarten krško, pagiriai, lithuania, international project